Gold MLC has over 24 years of nursing and medical record review experience in neonatal ICU, occupational health, oncology, general medicine, triage and legal nurse consulting and uses this experience to give attorneys a clear view of case merits from a medical perspective.
Joanie Gold, founder of Gold Medical Legal Consulting is dedicated to helping plaintiff and defense attorneys with their medically related cases. Educated as both a nurse and legal nurse consultant, Joanie provides assistance from a medical-legal perspective and draws on her strengths in both specialties to examine complex medical records, identifying critical pieces of information potentially overlooked by an untrained reviewer.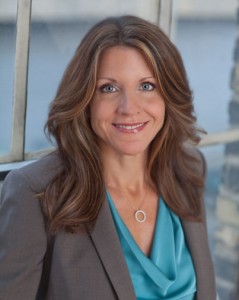 Joanie holds a Bachelor's of Science in Nursing from the University of Minnesota and is a member of both the American Association of Legal Nurse Consultants and the National Alliance of Certified Legal Nurse Consultants.
Testimonials:

"Joanie, your services are exemplary and the quality of physicians contacted quite good. You know how to get at the right area of expertise the first time." mek  Max E. Kirk, Attorney at Law, BALL, KIRK & HOLM, P.C. Waterloo, Iowa

"I recently was able to use the services of Joanie Gold of Gold Medical Legal Consulting, LLC. The medical issues were somewhat complex, as my client was older and had a significant prior medical history of neck and back injuries, surgeries and degenerative changes. The comprehensive report I received from Joanie Gold was immensely helpful to me in my case preparation. Ultimately, we were able to resolve the case at mediation. Much of our success was due to the fact that we were aware of the weaknesses in our medical proof, and able to focus on our strengths, all of which were cogently articulated in Joanie's report." – Harry E. Burns, J.D.  BURNS LAW OFFICE  Minnesota

"I have worked with Joanie Gold and Gold Medical Legal Consulting on several of my personal injury cases. Joanie's work has consistently been insightful, timely and helpful in evaluating various somewhat complicated medical/legal issues in those cases.

Joanie Gold is a true professional in all respects and I definitely look forward to working with her on future cases. " – Mark D. Streed, Attorney at Law MESHBESHER & SPENCE  Minneapolis, Minnesota

"I enthusiastically endorse Joanie Gold. Joanie is one of the smartest and most responsive people I have had the privilege of working with. Joanie helped our law firm in analyzing and summarizing complex medical records and issues.

Joanie was thorough and provided us insights that doctors and attorneys working on the case for many years didn't notice. She was also instrumental in recommending additional medical experts.

There are many reasons to use Joanie to help with providing medical help with your case. However, I am most impressed with the way Joanie can provide an easy to understand explanation of even the most intricate of medical issues. Moreover, Joanie is an honest and wonderful person." Ken Levinson, Attorney at Law  LEVINSON & STEFANI  Chicago, Illinois

"I've been working with Joanie Gold on a very intense medical malpractice case and have found her work to be excellent. She is prompt, helpful, bright and has that rare combination of professionalism and personable nature that makes working with her both effective and enjoyable. She has done not only summaries and reports, but used her impressive research skills in answering some vexing questions that presented in our case. I recommend her without reservation."  –  James Lavoie, Attorney at Law LINDELL & LAVOIE   Minneapolis, Minnesota

"I hired Joanie to help organize and summarize the records on a complex brain injury case. She provided a summary that can only be described as the Gold standard. She pointed out things that were missing, issues in the records that needed to be addressed by the treating doctor's report, and provided a roadmap for the medical issues involved.

After refusing to settle at mediation, an arbitrator awarded 3.5 times the last offer. We would not have achieved the same result without Joanie's help. I highly recommend Gold Medical to any attorney doing personal injury work." – Robert W. Roe – ROB ROE LAW  St. Paul, Minnesota

"Joanie – I just wanted to drop you a line and let you know that your work product was excellent – thank you." –  Minneapolis Attorney

September 4th, 2012

"To Whom It May Concern,

I am writing this letter of recommendation for Joanie Gold RN BSN CLNC, based on my experience consulting with Joanie on NICU (neonatal intensive care unit) cases.

Joanie Gold is a personable, knowledgeable, experienced, wise and capable nurse and consultant. She not only has the skills and experience of a specialty nurse (NICU), but also as a certified legal nurse consultant (CLNC). Both of these positions take a certain specially qualified, patient, if not gifted person.

Joanie is a CLNC and I know personally what it takes to become certified as a fellow consultant. Joanie possesses the skills and produces excellent work product, it is no surprise that she is successful as a consultant. I am impressed both by her willingness to provide consulting services and her ability to turn around work product efficiently and in a timely fashion.

On top of all the professionally qualifying aspects Joanie possesses, she has a warm magnetic personality. Based on my experience with Joanie Gold I would highly recommend her as a consultant."

Sincerely,

Katherine Bogert RN CLNC
Sincere Legal Nurse Consultants LLC
752 Thomas Court, Libertyville, IL 60048